Riley's taking the stage (the page?) again today to answer another round of
the boys behind the blog
questions, in a way that really only Riley can...
1. If you were an animal, what animal would you be?
A badger. Because I'm a little bit mean, but I'm still cute.


2. What is your favorite meal?
Black bean soup. It has bacon, I love bacon.
(
This recipe
. Except that link halves it, and you're definitely going to want all 4 servings for 2 people. With cornbread.)
3. Do you use any forms of Social Media? What is your favorite?
I don't really participate, I'm a lurker. Mainly on Sailnet and Facebook.


4. Beer, wine, liquor, other, or none of the above?
BEER. I love a good stout IPA.


5. Complete the sentence: "Never have I ever..."
Skydived. It's on my list of things to do.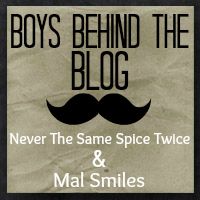 I have to say, the "badger" answer surprised me. It's certainly... unique. What animal would you be?
If that's not enough Riley for you, you can also find out what he would do with $1,000,000
right here
.